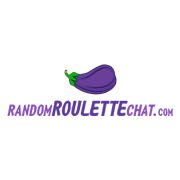 Cams Overview
RandomRouletteChat is one of the biggest cam sites online. They not only want you to connect and find friends or even have a good time with strangers, but they also want their website to be a place where you can online date and have genuine interactions with other people. You will be matched up with strangers in the same groups you are, and you know that you are all there for the same reason. There are multiple groups or channels to choose from so you can bounce around and see what you like best! You can leave a chat any time you feel like and can either completely log off or just find a new partner with no strings attached. 
Site Features
RandomRoutletteChat wants everyone to be able to have these unique experiences and have a good time so they have created some interesting and unique features to their site:
No fees, chat as much as you want with who you want
Multiple different channels for different groups of people 
Moderated to keep people safe
Minimal information needed to join 
Easy to use design 
Always someone new to chat with
Pricing / Hidden Fees
There seem to be absolutely no fees at all. You can make a quick account with minimal information, no credit card needed. You can instantly start to chat with no "private chats". There are no dedicated cam girls on this site so there are no "private sessions" being offered through them. 
User Benefits
No fees
Basic and minimal information needed 
Easy to use and navigate
Large community pool 
Always someone new to talk to 
Multiple groups to join
Everything necessary to you will be in your field of view
LGBTQ/Adult chat friendly
Drawbacks / Complaints
While there are dirty chat rooms and dating rooms, this is not a typical cam website you would find in the adult entertainment industry. You do not get to choose who you are paired up with, but you can leave your chat at any time and try connecting with someone else. If you connect with someone and somehow get disconnected there is a slim chance that you can connect again unless you got other information from them personally. 
The Bottom Line
For people who want to just put themselves out there and talk to others, this is a wonderful site. You can choose your rooms and you're always talking to real people who long on just like you. Minimal information is needed so there is no fear that your information could fall into the wrong hands. RandomRouletteChat is creating a safe space where you can chat with strangers and make your life more exciting.