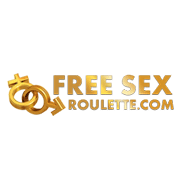 Cams Overview
FreeSexRoulette started in 2015 and wants to be one of the biggest chat sites online. They offer multiple channels and features to try and get the biggest and most diverse community they can. Offering free services and rules to keep you safe they want the over 18 crowd to have a place to chat freely and without fees.
Site Features
FreeSexRoulette is paving the road for new webcam chat sites. You can browse their multiple options and channels to see what tickles your fancy, they have some great key features to offer their users: 
Multiple Channels 
Easy to navigate 
Clean and sleek design 
LGBTQ friendly 
Moderated for safety 
Free blog 
International to meet people from around the world 
Prerecord a message to meet new people even offline
Pricing / Hidden Fees
Seem to be no fees at all, FreeSexRoulette wants you to be able to enjoy their site free of charge.
User Benefits
No fees
Meet people from all over the world 
Sign up is quick and easy 
List of rules that is easy to read 
Choose a chat partner based on gender 
Chat available all hours, day or night 
Drawbacks / Complaints
There are a hefty set of rule you do need to follow:
No boorish or vulgar behavior
No showing breasts without showing your face 
Can not be naked or in your underwear
No showing below the chest area 
No actions that could be construed as obscene 
Can not use words that could be construed as offensive sexual innuendo (fool around with) 
No telling people to perform other actions 
The Bottom Line
It's a sexy site with an amazing set of playmates to browse but your behavior is monitored more closely than on some other sites, so if you want to be really hardcore you might find another site more suitable, but if you are a polite voyeur this is one of the best places for you to play online.