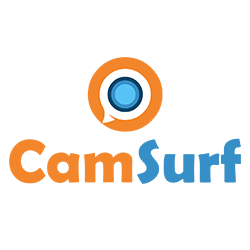 Cams Overview
If you are concerned with the safety of the online chatting sites and annoyed with the loads of adult content in these sites, camsurf.com promises you the most satisfactory experience. One of the premiere G-Rated sites for Video Chatting, camsurf has all those traits it might take to offer you the highest of entertainment and fun. Just with 2 clicks, you can find and start chatting with strangers from round the globe, sharing the similar areas of interest with you.
Site Features
Users can chat without registering for an account.
The site is kept free of adult content and nudity at all times.
2-Click interface to start chatting.
Compatible with mobile technology.
Facilitate Video Chatting with randomly selected strangers.
The operator keeps moderating the site that ensures foolproof safety and security for the users.
These features had contributed to the massive popularity of the site and with the passage of time; the popularity of this site is rising further at a massive speed. As this site is 100% free of vulgarity, it is a wonderful destination for family chatting. The operator deserved appreciation for conceiving the most user-friendly interface. It makes it easier for the new users to adopt the services easily.
Pricing / Hidden Fees
Another point about camsurf.com that the users appreciate is that the services are available, absolutely free of cost. Likewise, the operator has kept no point hidden around the bush that can force the users to incur hidden expenses. Thus, escaping the needs to invest even a penny, here, users can relish the maximum entertainment and fun.
User Benefits
You will be getting thousands of active users online, at all times.
Users can filter the connections, based on the choice of a language or location.
You can see and hear the person, you are talking to.
At all times, the site is kept free of explicit and nude content or pictures.
Comprehensive safety and security mechanism that ensures the privacy of the users.
As this site is compatible with mobile, you can access the site from your device, even when you are on the go.
You can meet people from around the world, and thus, you can learn foreign languages and get to know about life in those parts of the world.
Drawbacks / Complaints
You cannot avail the services, unless you have attained 18 years of age.
The Bottom Line
Camsurf is the ideal platform for making new friends in a safe and secure platform and go on expanding your network.